The ones who play an invaluable role in making Yerevan Wine Days held in the best way are the thousands of visitors, who ensure the atmosphere and the great mood at the event every year.
Every year, a survey is conducted with visitors during the event in order to discover and analyze the social-demographic features and preferences of target groups and their responses to the event. The survey is conducted through chaotic selection at the event.
In 2022, the event saw a record-setting turnout of 63,000visitors in the course of 3 days.
Out of the 1,000 respondents of the survey, 45% of them expressed their words of gratitude to the organizers for holding a fun event which is of vital importance for development and dissemination of Armenian products.
Below we present a few other questions and the answers to those questions: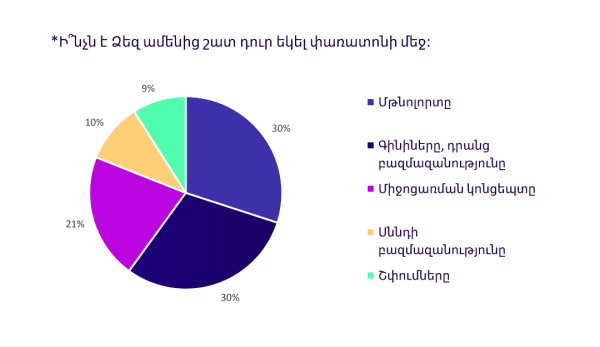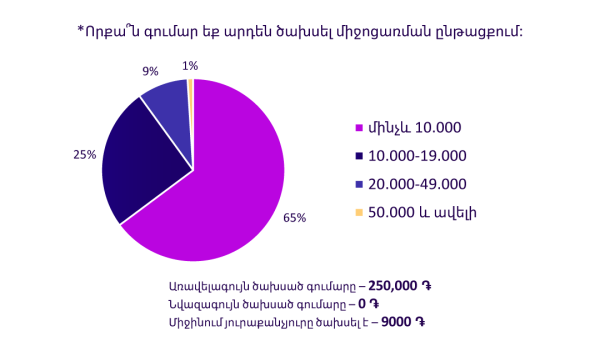 Taking into consideration the number of visitors during the three-day event (nearly 63,000, of which 30,000 are unique visitors), as well as the amount spent by each person on average (AMD 9000), it is safe to calculate the following:
THE TOTAL TURNOVER OF YEREVAN WINE DAYS 2022 WAS AMD 270,000,000 ($600,000) OF 94 PARTICIPATING COMPANIES
This expense for visitors was not planned, and the overriding part of the turnover was due to the festival.
© Երևանի Գինու Օրերին մնացին հաշված օրեր

Շտապի՜ր